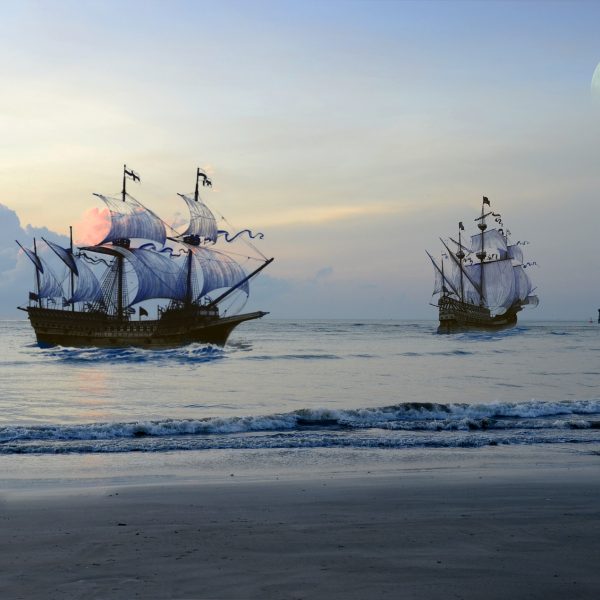 Why Pirates?
Here in Tampa, we love our pirates and their place in our city's culture. We have the Tampa Bay Buccaneers, our own pirate invasion during Gasparilla, and even the official seal of the City of Tampa has a ship front and center. 
The Florida Keys embrace and treasure the independent spirit of the Conch Republic. Pirates are icons of independence, self-reliance, and exploration. These are all requirements for the brave people who decide to open their own business.
Why do we love pirates so much? Historically, pirates embraced many of the concepts that we hold dear. While they may come to mind as raucous people, pirates of the 16th and 17th century were open-minded and enlightened about a multitude of ideas.
For instance, did you know these fascinating facts about pirates?:
They believed in basic health care by sharing the costs for the ship's doctor. And they provided compensation to those who were injured in battle.
They elected leaders through a democratic process. And if you were a woman? Those who were daring and determined were revered and held leadership positions.
Pirates believed in equal opportunity, with gender and religious freedom, despite the common images of rowdy guys-only ships. They only gave a shit about quantifiable performance — every person pulling their weight and sharing the success.
We embrace those same forward-thinking concepts of acceptance and fairness, and bring that same level of energy, dynamic ideas, and daring to help companies grow their business and meet their goals.
About Our Captain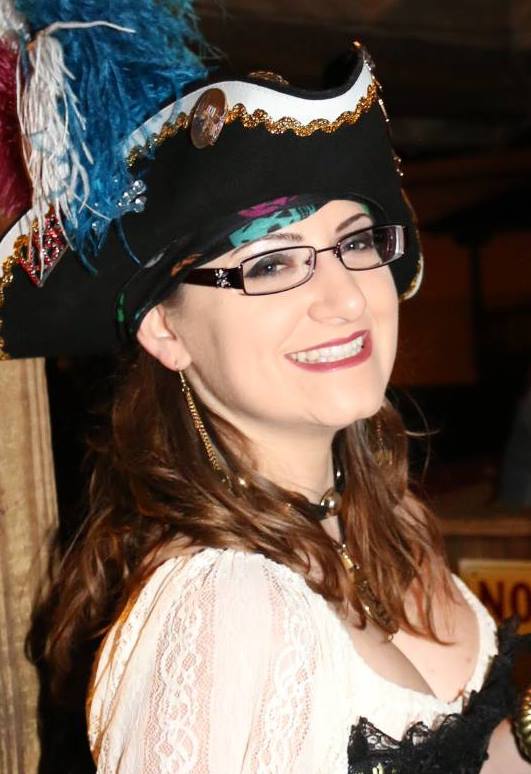 At the helm is is our Captain, Dana Gordon. She started her career at an advertising and printing company in South Tampa over 20 years ago, and branched out into marketing for clients in the Florida Keys. Since then, she has worked her way up in marketing positions on both the agency and corporate sides of the table. Dana has experience working in both high-end, boutique ad agencies and enormous Fortune 200 organizations. She has the precision to communicate effectively between both client-side and creative-side marketing efforts.

In 2018, she decided to begin a new chapter in her career, and launched Pirate Marketing to focus on helping small businesses be successful. This is a personal passion for her, since both of of her parents were small business owners who could have been much more successful with some good marketing! In her little bit of free time, she enjoys volunteering with Florida-based non-profits. Dana has served on the Board of Directors for the local chapter of the American Marketing Association, the FRIENDS Committee at the Tampa Museum of Art, and the Ballast Point Neighborhood Association. She also volunteers at Tampa Theatre, the Gasparilla Festival of the Arts, and at other various charitable events.
About Our Company
While our agency is still young, our team has over 75 years of combined experience. We are a circle of trusted, independent partners who specialize in all aspects of marketing and advertising – including content writers, SEO specialists, web developers, graphic designers, and more. We know marketing. We know Tampa Bay. We know the Florida Keys.
Because our tides are always changing, we stay up-to-date with the latest best practices in digital marketing. Don't worry about staying ahead of the algorithm changes; that's our job. Let us be your go-to resource for recommendations on how to not only stand out in the crowd, but do it in the most effective way possible.
Some of the tools, training, and certifications we have are:
Analytics – HubSpot Inbound
Google Analytics
Google AdWords
AMA Marketing Management
And more!
Our krewe mates are also  active participants with the American Marketing Association, PRSA, and other marketing-related organizations to ensure that we're maintaining our connections in the community and staying up-to-date on all the latest trends and best practices.