From Corporate America to Fulfilling a Dream
Our client came to us with a vision of starting fresh. After more than 40 years in Corporate America, she wanted to blaze a new path by starting her own company.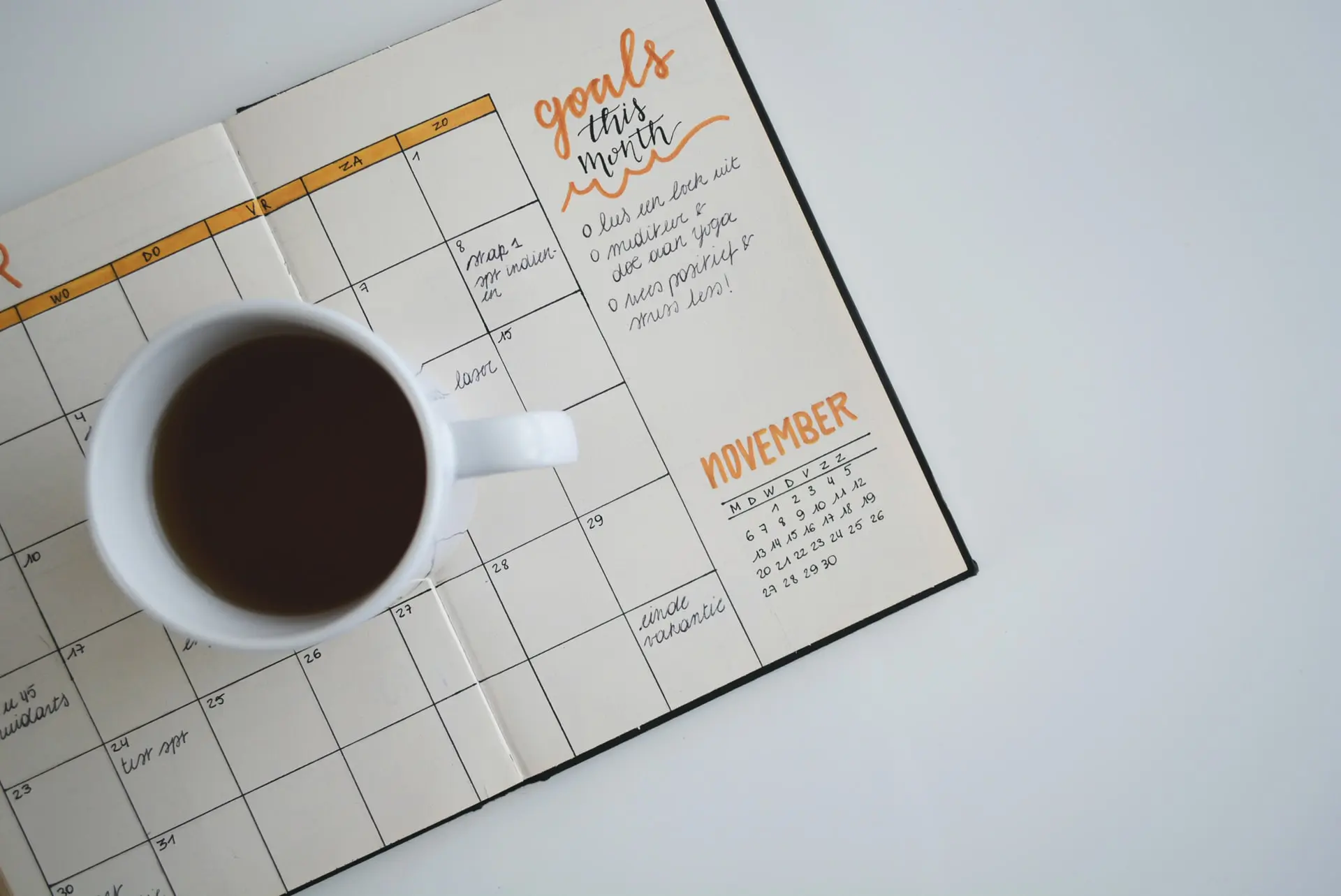 Since we had an extended time frame before the company would be launched, we were able to implement several important steps before jumping into the brand development process. Weeks of strategy, marketing planning, and education sessions were very helpful to a new business owner. Then, we started the process of establishing strategic preferences and criteria for building the new brand.
Our client wanted a brand for her new organization that reflected the maturity of her expertise with the earthly tones of Florida beaches, plus a dash of feminine flair. We were able to provide a logo and tagline that delighted the client. More importantly, it would be perfect for catching the eye of the target demographics that we selected.
After the logo, tagline, and brand guide were created, we quickly started creating some printed materials and promo items for the sales team. This included embroidered polo shirts, coffee cups, logo pens, custom lanyards, and street and storefront signage.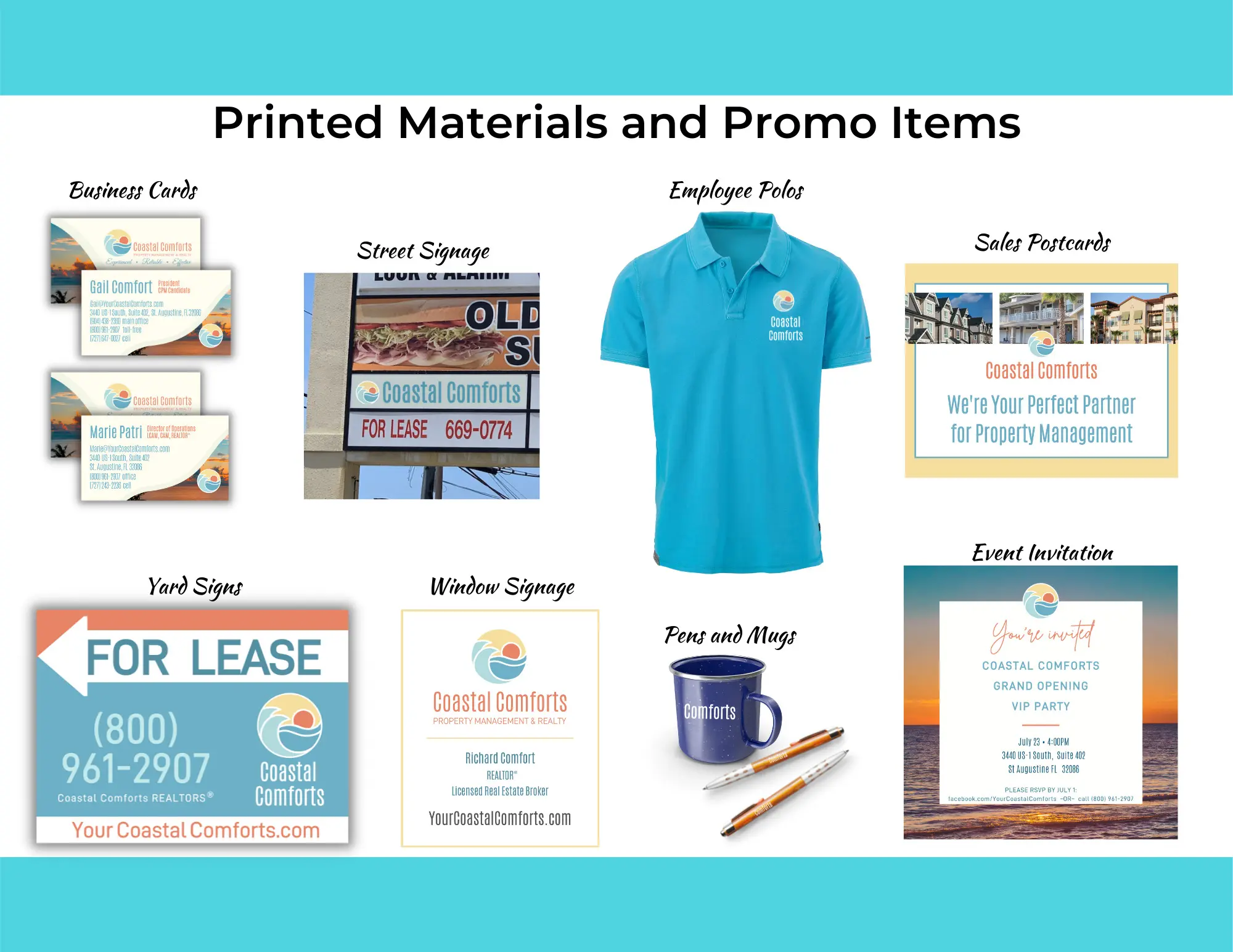 The final step was creating the content, design, and implementation of a responsive, SEO-optimized, mobile-first website. This site would be the showcase for people searching for their services. In addition, we also staged a photo shoot to obtain fresh, bright headshots for the entire team. Google Analytics and HubSpot implementation rounded out the website functionality.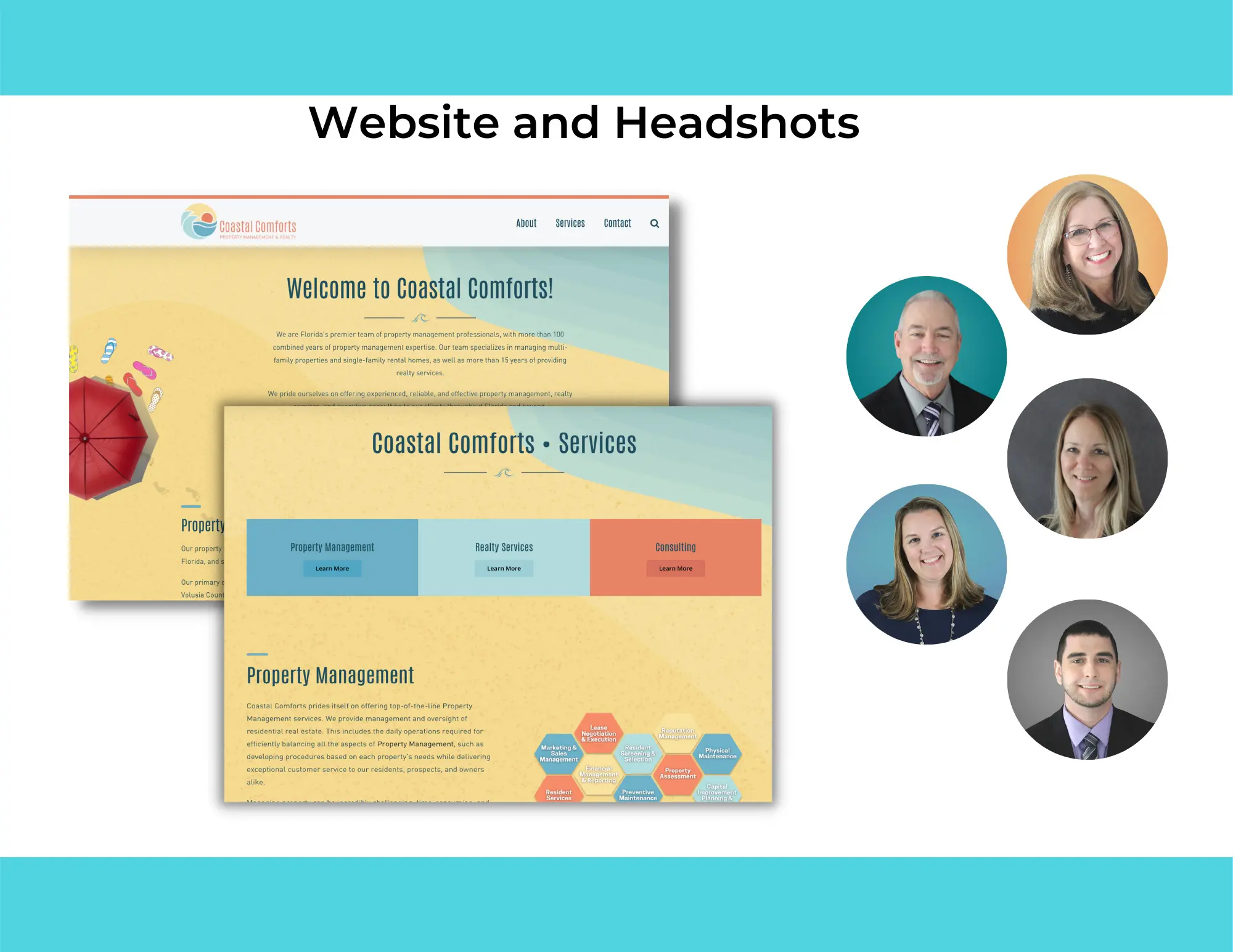 A New Company Required a New Brand
It's essential for new companies and organizations to pave the way into a crowded market place. A great way to accomplish that is with a new brand that makes a statement, reflects the personality of the company, and appeals to the target demographic.
Marketing Tactics Implemented
Brand Development
Content Creation
Design Services
Printing and Production
Marketing Training
We enjoyed developing a new, exciting partnership with this company. We look forward to providing them with many more years of quality, strategic marketing services!
If you're a seasoned executive looking to start a new chapter as a business owner, we'd love to help! Contact Pirate Marketing to share some rum and ideas.